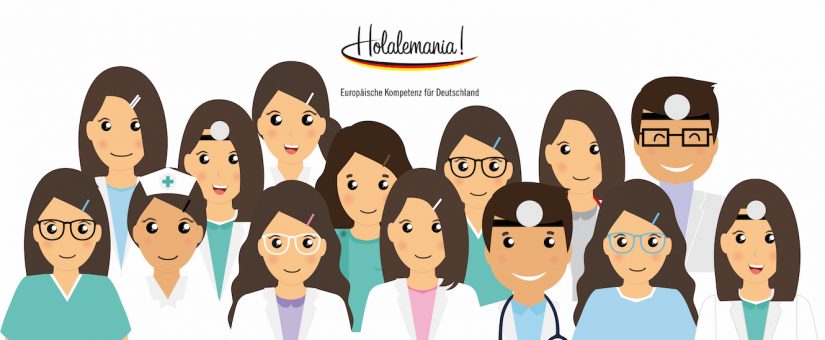 Holalemania is looking for nurses for various hospitals in Hamburg and other cities
Do you want to have a new and exciting work experience abroad?
Do you want to do the job of your dreams, in stimulating and friendly environments?
Would you like to be evaluated according to your skills and for this reason make a career quickly or specialize in certain areas? Then we have what you need!
Requirements
Bachelor of Science in Nursing obtained in an EU country
Knowledge of the German language is not a prerequisite, but the desire to learn it is important.
Want to get in the game and face a long-term transfer to Germany
The Hospital Offers
Tutors and department managers available to ensure a more comfortable placement at work
German language course in Italy up to level B2 (useful for the recognition in Germany of the degree)
Minimum wage from 2,800 euros, nights, weekends and holidays paid separately; 30 days holiday per year; 38.5 working hours per week
Supplementary pension insurance
Contribution for public transport
Two-year contract (with the possibility of renewal indefinitely)
Possibility of professional growth and specializations
Holalemania offers
Free assistance in the mother tongue provided by Holalemania, for everything related to bureaucratic, administrative and banking procedures, recognition of the degree, search for an apartment and placement in the new work environment.
Support for the recognition of qualifications, apartment search, job placement, bank, telephone, internet and everything you need for the first few months
If you are interested, you can send your application with a Curriculum Vitae to the following e-mail address: n.kreuzer@holalemania.de .